Summer update: planning for the alpine adventure
Enjoying a great Summer so far, despite a nasty dose of flu which got in the way of my alpine adventure training. Even so, I am getting on with planning for climbing the Breithorn 4164 in September 2016, mainly by cycling, jogging and also a trip up Snowdon in late August. My Adventure in the Alps will be for 'Justice and Care' www.justiceandcare.org, an anti slave trafficking charity. I first heard about the work of Justice & Care a year ago, and was deeply moved by their commitment to seeing young girls and boys freed from awful slavery, and going on to have full and happy lives. As a charity worker myself, I recognise a great organisation. Plus, for a long time I've wanted to start climbing some 4,000m plus mountains …. and this will be my first ! 😀 .
Trip to Zermatt, early June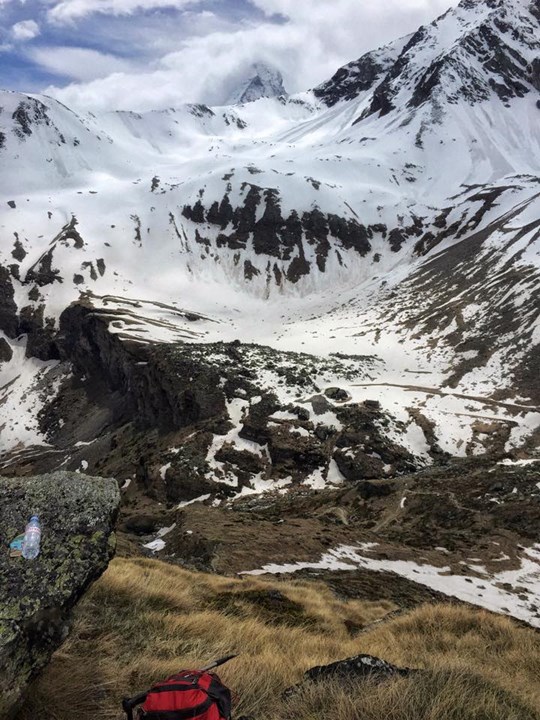 My trip to the Alps in early June included a challenging hike up the Mettelhorn 3406m, an amazing Alp close to the Breithorn. I reached 2900m, halted by late heavy snowfall. I was v pleased with this, as altitude is a major part of the Alpine Adventure challenge. Cheers for all the support so far. Please consider donating 🙂 at https://www.justgiving.com/fundraising/Fi-Bunn2
Taschhorn 4491
Hiking up towards the Mettelhorn, June 16, the weather had been very changeable. What was consistent was high, thick cloud, obscuring the view of the 4,000m+ peaks. On a rest half way up, the clouds cleared across the Zermatt valley. Tech:#CanonG3X f/9 1/1250 ISO-125 #Zermatt#Taschhorn
Also met the wonderful Rico and Pip, who run the Edelweiss Hut on the way up Trift Valley to the Mettelhorn. I would highly recommend popping in to the Edelweiss Hut if in Zermatt – very warm and welcoming, plus they do a Sunday BBQ every week during the Summer 🙂
Rico and Pip from the Edelweiss Hut, above Zermatt. And, the local Marmot 🙂
Have a great month folks. Thanks for reading this, and as they say #GetOutThere 😀
Love, Fi.
This month's update is in special memory of my Uncle Peter. He was my Godfather, and an amazing sportsperson and alpinist, climbing all the major Swiss peaks, including Rimpfischhorn, Dent d'Herens and many others. He was scaling the Matterhorn with a close friend, who suffered a leg injury, forcing their rapid and safe descent. A good bloke all round and a massive privilege to know.